Post by Josephine on Jan 11, 2021 3:47:42 GMT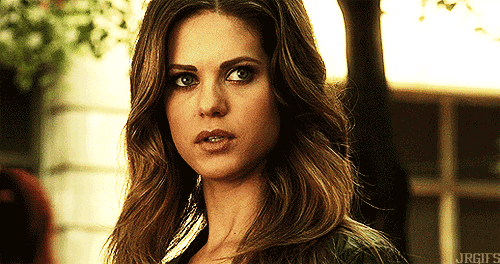 FIRST GLANCE
Full Name:
Josephine Dupont
Nickname/Alias:
Jo, Josie
Age/Date Of Birth:
26 (August 6th, 1994)
Sexual Orientation:
Straight
Height:
5'5
Occupation:
Journalist
Group:
Shapeshifter - leopard
Play-By:
Lyndsy Fonseca
A DEEPER LOOK
LIKES



❤ Barbecues

❤ Diet Coke

❤ Parties

❤ Indie Rock

❤ Cupcakes


DISLIKES



🛇 Lettuce

🛇 Spicy food

🛇 Disloyalty

🛇 Sweetened coffee/tea

🛇 Arrogance

POSITIVE TRAITS



✓ Optimistic

✓ Protective

✓ Loyal

✓ Honest

✓ Kind



NEGATIVE TRAITS



✗ Possessive

✗ Arrogant

✗ Jealous

✗ Competitive

✗ Prideful


SUPERNATURAL GIFTS
Shapeshifting - A Shifter has the ability to change into an animal form at will. They gain whatever strength, speed, and other abilities that animal form may naturally have.


Accelerated Healing - A shifter heals faster than humans and animals do, taking about half the time to recover from an injury. Example: if a human would take 8 days to recover from a physical injury the shifter would recover from that same injury in only 4 days.


Partial Shapeshifting - A skill that takes a shapeshifter a lot of time and training to develop. They are able to partly shift into their animal form. This can include external and internal changes, like morphing the insides of their ears into their animal's in order to enhance their hearing.


Magical Prowess - A shifter is able to naturally use magic and feel an affinity for the craft. They do not need to worship any God or Demon to use magic but if they do not use an outside source then they can easily exhaust themselves.


Clairvoyance - As supernatural creatures, Shifters can see and hear ghosts the same way Vampires, Werewolves, and other ghosts can.
STORY SO FAR
Josephine was born in a fairly rich family in Santa Barbara, California, where she lived with her parents (Monique and Gerard) and her older brother, Louis. The girl lived free of trouble until the year she turned eighteen years old, it was at that point that life began to change.

She was always aware of her abilities as a shapeshifter, because her family had taught her how to control her powers from a very young age—her father being a witch, and her mother a shapeshifter like herself, they wanted to make sure she wouldn't be in danger by accidentally outing herself in front of the wrong people, or anyone at all. They taught her to keep her powers a secret, to control her instincts, and that ended up making her feel a little too comfortable with living life without fear of hunters, or any other person who might try to come after them.

But it was the night of the 5th of July, 2012—when Josephine was still 17 years old—that changed her life. Up until then, she always considered herself an outgoing, caring, happy girl. She always had a magnetic personality, wanting to meet new people and learn new things, not a care in the world. Being a part of the cheerleading team at school and having a lot of friends, she was what you would call a social butterfly. But that night changed it all: people got into the Dupont's property; they went straight towards Louis' room, clearly knowing what they were looking for.

After that night, she never saw her brother again. There was blood in the room but no proof that Louis was, in fact, dead. Her parents panicked, they were sure that whoever went after their son would soon enough come back for them or, even worse, their daughter. So instead of going to the cops or making a bigger issue out of it, they decided to cover the whole thing up and use their resources to make it seem like Louis had left to study abroad. They were terrified of what could happen to their younger daughter, so that's why they did it and right after she finished high school, Gerard sent his daughter to Crawford city, trying to keep her away from the bigger, more dangerous places (according to him) like New York or San Francisco. There, Josephine started studying at Sullivan Community College to become a journalist.

And because they had the money for it, her parents decided to make sure Josephine would stay there where they thought would be safer, and they did that by paying for her studies, a small apartment in the Residential District and a red Honda Fit. With their help, she made it until she got her degree, but once she could start working and earning her own money, Josephine told her parents she didn't want to get any more coming from them.

She eventually found a job, working for a newspaper and also using her researching abilities to start a side-project of her own: secretly, she started looking for clues about what had happened to her brother. Josephine knew her parents would disapprove, but as years had gone by, she couldn't stop thinking of what could've happened to him, since they never found him. Maybe Louis was still out there, and she was definitely going to find out.

While doing this, she grew a little wary of people, not opening up to anyone so easily anymore or enjoying the social life as much as she did when she was a teenager. The older she got, the more Josephine stopped trusting people around her; but she pretended, she smiled and partied and made sure to look as normal as normal gets, always remembering what could happen if someone realizes what she is.
PLAYER FACTS
Alias:
Thea
How Did You Find Us?:
EOTR
Experience:
About 13 years
I Josephine have read the site rules and understand them. The code word for the rules is: Elektro