Post by Clancy Arkwright on Oct 22, 2020 7:39:53 GMT
RESIDENCE
Location:
Crawford City - Financial District
Type:
Penthouse
Number Of Bedrooms:
Four
Number Of Bathrooms:
Two
Description: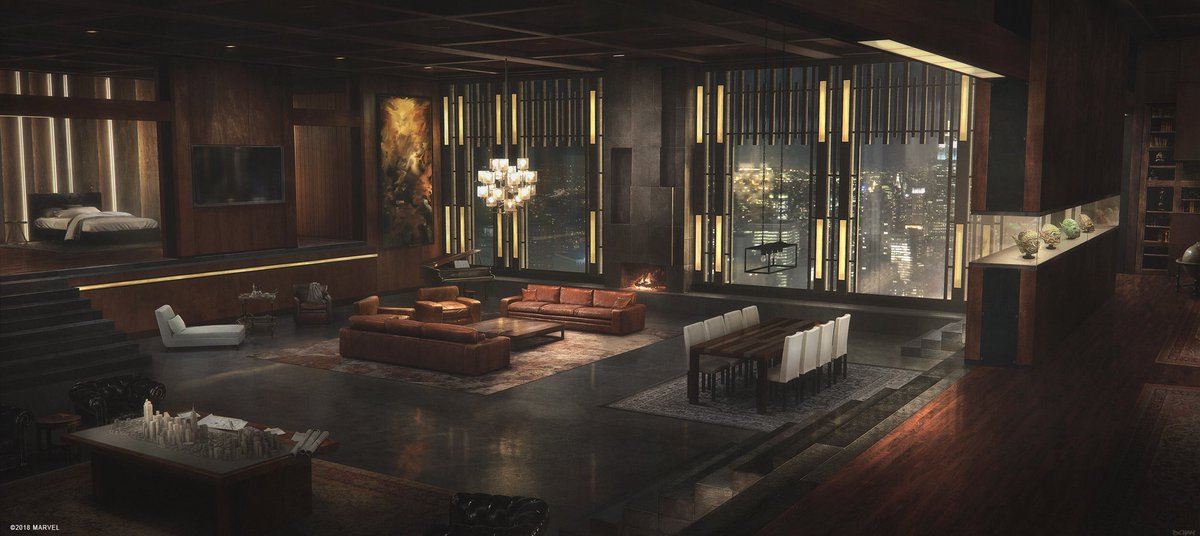 A wide open floor plan with darkly tinted, reflective windows of reinforced bullet-proof glass framing a large, open floor plan with two floors. Much of the furniture is quite modern and tasteful, and everything has been observed to be placed almost perfectly so throughout the home - much of everything being straight lines and hard angles and, for the most part, symmetrical. On the first floor one can find the main room, which serves as a living and dining room where Clancy will hold many meetings. Up the stairs to the left is a guest bedroom - not one Clancy uses personally. This floor has a number of cases of antiques, largely Greek or Egyptian in origin in cases - ranging from statues to old weapons and pottery in cases. There is, at all hours, a constantly shifting playlist of music that can range from Greek Lyre music to heavy metal, depending on the day and company. There is also a piano in the main room.
Upstairs is Clancy's bedroom, nestled within what appears to be a venerable library of poetry, plays and books from all over the world - from the classics to the modern. This is where Clancy spends much of her time, and it usually smells of some sort of incense. Within this room is also a pottery working station, where Clancy spends much of her free time creating beautiful Greek amphora pottery. A number of instruments can be found in the room as well at various resting places - the most prominent including a set of drums, a very expensive guitar which almost never leaves its case, and a beautiful and intricate lyre which Clancy can be found playing quite often.
In the next room over, which has a connecting door to her room, there is Clancy's office - which is another open floor plan that has even more art pieces about - this being more a mix of modern art and classical art from Greek, Roman, and Chinese origins. The desk sits in the very middle of the room and this serves as a more formal and less relaxed spot for meetings, with four chairs lined up in front of the desk.
Owner:
Clancy